New accessories
Cool beverages to clever "RotoShelf" shelf stocking system
Most gas station customers like their refreshing beverages one way: nicely cooled. Using the First-In-First-Out principle, RotoShelf moves the drinks that have been cooled the longest to the front of the shelf for customers to take.
Many gas station operators want products to be automatically sorted by expiration date and an orderly and well-organized product display. Customer on the other hand want a large product selection and ice-cool drinks. The new and innovative RotoShelf sorting system for beverage shelves is able to accommodate all these needs at the same time. Once they get RotoShelf, gas station operators are thrilled by the easy restocking.
Benefits for retailers and thirsty customers
The clever shelf system by easyfill in Sweden can be turned manually by 180° and then filled from the back. The inclined shelf system utilizes gravity and makes it easy and quick to restock.
RotoShelf also makes it easier to care for the shelf. The innovative system makes time-consuming sorting of cooled products by expiration date superfluous. Since the shelf is always stocked from the back, the drinks with the longest expiration date automatically sit in the back. Every drink that is taken out lets the others move up one position. This way, the drinks with the shortest expiration date and the longest cooling period always are in the front of the shelf. And customer automatically reach for the products in the front.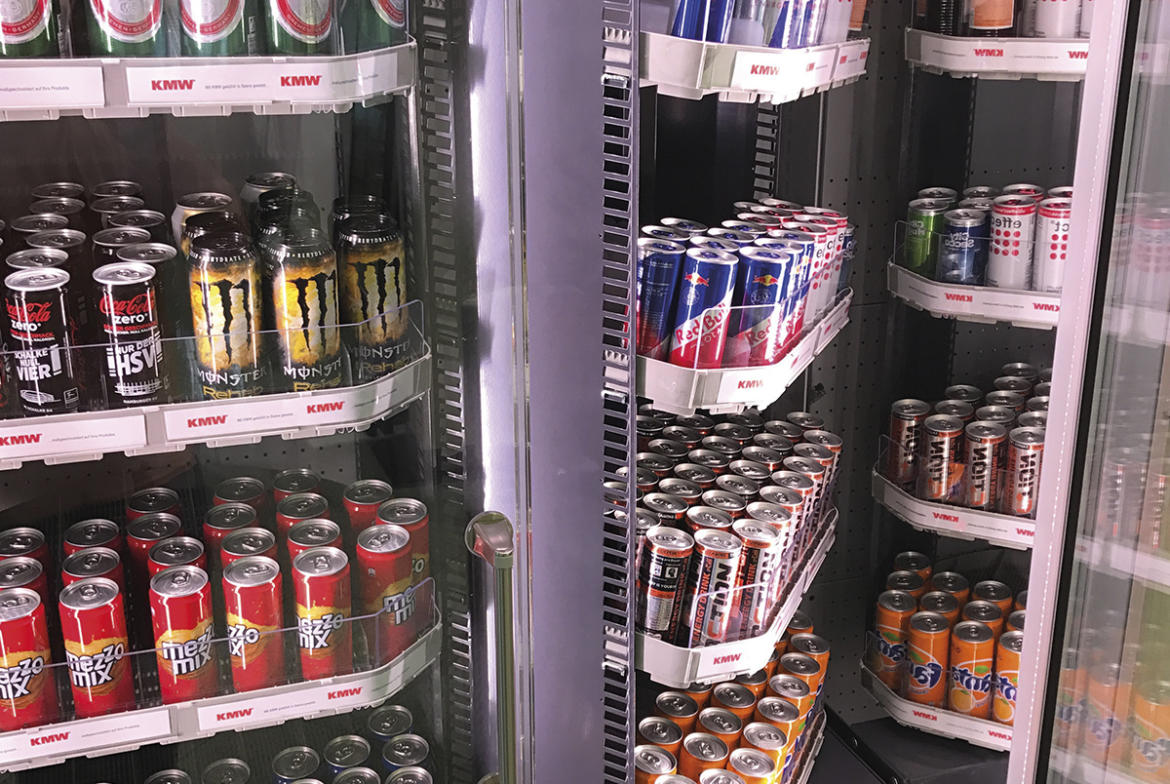 KMW integrates innovations from Sweden
While RotoShelf is still a rarity in German food retail stores, they have been very popular in Swedish shops for a while. KMW will install the clever shelf stocking system into its refrigerated shelf lines and take on the entire implementation, from placing the order at the manufacturer all the way to receiving and on-site installation. The Limburger refrigeration expert is always available to its customers for questions and tailors its refrigeration unit concepts to individual design requirements.
More products
Here you can find other products you might be interested in.