Fruit and vegetable multideck cabinet
Albatros
Our innovative cabinet concept for fruit and vegetables presents products perfectly and thus complements modern store architecture. While customers focus on the fresh products, the precise ventilation ensures freshness and durability. The fruit and vegetable multideck cabinet Albatros® comes in two versions: with set-back or with protruding unit top. The set-back top is one of the most striking features and thus makes the product presentation even more prominent. The fruit and vegetable multideck cabinet with protruding top is also easy to integrate into KMW refrigeration display lines. As a supplement, the fruit and vegetable multideck cabinet can also be fitted with an ultrasonic humidifying system in order to maintain first class product quality for as long as possible. Each refrigeration cabinet option can be adjusted to suit your individual requirements.
Adapts to your needs: varying front heights available
KMW multideck cabinets are available as low-front cabinets with extra low fronts of 190 mm or with a front of 300 mm or 420 mm. These units provide a generous product display and ample volume. The varying floor levels and two different unit heights help the multideck cabinets fit in every store.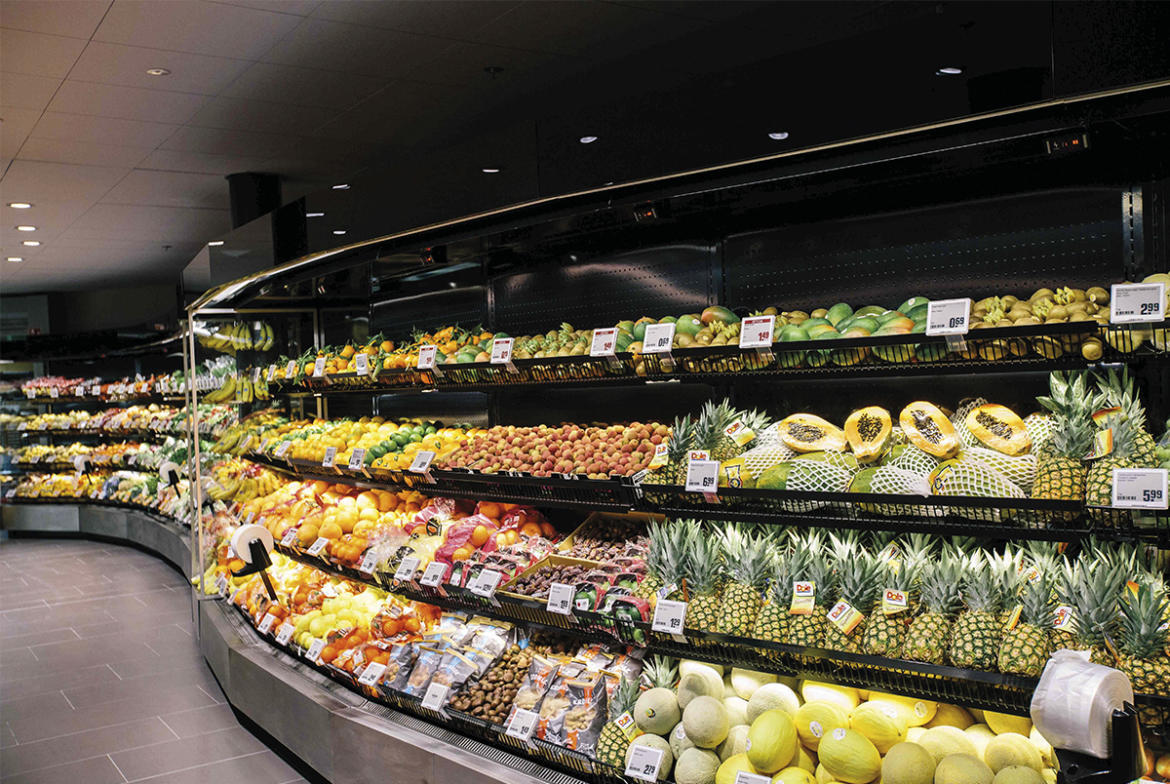 Product features & fitting accessories